Hi, Nancy here.
I created THRIVE AT WORK to share my methods, tools, strategies and solutions with you.
The result for you is a more rewarding career with fewer missteps.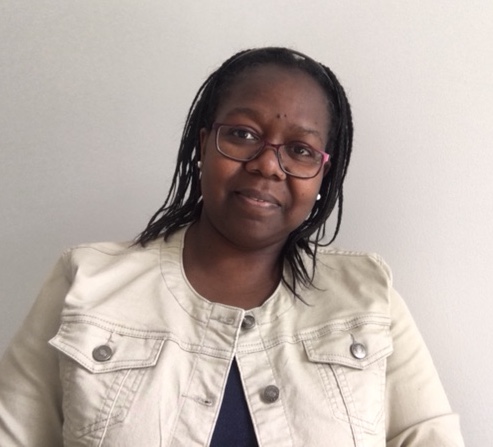 So why would you work with me?
Because I have a track record of delivering results.
I've spent most of my career helping large organisations deliver significant changes to create a positive impact on their customers, staff and bottom lines.
And through those change programs, I have worked with many amazing teams and individuals to create personal change.
Lately, I have been working with professionals from diverse backgrounds, providing them strategies and tools to navigate the corporate and business arena, on their quest to achieve their career or business ambitions.
I do this because I love to see people succeed and achieve their goals…and, because my clients keep referring me to others.
In my practice ..
I work with ambitious and driven professionals to:
– Figure out the next career move
– Build a personal brand
– Develop leadership/executive presence
– Master the art of self promotion
My signature process…
The key starting point in the process is transformational coaching. This is where I help my clients clear internal blocks and hidden fears.
Once this is done, the scene is set for my clients to once again believe in themselves and move ahead with clarity.
Ultimately…
This process is so powerful. I believe in it so much that I too have invested in my personal growth through transformational coaching, training, conferences, books and programs. So I teach what I have practiced.
See what past clients have said...
"Nancy has been of great support in helping me create positive change in my life. Her methodology has helped me understand and see new perspectives for life challenges. She was always a great listener and she guided me to create better ways to improve myself and to move towards my goals faster and more effectively. This is an incredible tool for personal and professional development. I can say my life is better because of coaching. Thank you, Nancy, for being there on my journey to success."
Michelle V, Brazil
"Before I started working with Nancy I felt quite confused as to what the "next step" should be for someone like me, trying to switch from one industry to another. A friend referred me to Nancy and I'm so grateful that she did. Nancy had such a hands-on and professional, but personal, approach to my journey ahead. She was approachable and flexible around my schedule to discuss the way forward – in person, but also via other means of communication.
What I learnt through my time spent with Nancy was a bit more about my own personality, what to consider when looking for the ideal role, not only from a "work conditions" perspective, but also to consider if a role meets my personality traits and the things that I value the most at work, and as a person, as those are the things that would give me job satisfaction in the long run."
I really loved how Nancy was so approachable and it was so easy to talk about challenges and victories. She's always optimistic and often had more confidence in me than I had in myself, so that really helped in applying for positions I wouldn't otherwise have looked at!
I'd recommend anyone who is looking for a change in professional direction, or at a crossroads, to contact Nancy for guidance on their journey ahead.
Inandi W, Language Instructor
"Before coaching with Nancy, I felt stuck, confused and uncertain of the way forward. Coaching has really changed my life. Nancy's coaching sessions have helped me become clearly aware of where I am in life, where I really want to go and most importantly what I need to do to get there. Nancy has an aura about her that makes you feel comfortable and understood. She is a warm, compassionate, kind and highly skilled coach. I've recommended Nancy to friends and I will continue to do so. Thank you for all the help."
Chelsea M, Sydney
"I decided to explore coaching as a way of getting clearer on how I want my career to progress and to understand how I need to challenge myself to get there. I was able to gain a better understanding of myself, my values, core beliefs and motivations, and I also got to understand how important these are to guide my future career decisions. This is the first time I have dedicated time to understand myself. My coach, Nancy, was very capable and was able to support me as we worked together. I would highly recommend Nancy to anyone who is facing stagnation and discouragement about their career and would like assistance to develop a plan that is aligned with their true values and motivations."
Donna A, Sydney
"Thank you Nancy for today and helping me so much. More importantly, thank you for helping me believe again, that I can maximise my capabilities."
Loshitha P, Sydney
"Nancy was instrumental in helping me clarifying my goals, putting a framework around those goals and showing me how to be more effective in how I spend my time and energies.  While considering plans for my 'what next' she provided constructive suggestions for improving my resume and profile.  Consequently I feel well prepared."
Jeannette F, Sydney
"My mission in life is not merely to survive, but to THRIVE; and to do so with some passion, some compassion, some humour and some style" - Dr. Maya Angelou